For sale brick apartment
| | |
| --- | --- |
| Condition of the real estate | newly built |
| Year of construction | 2024 |
| Conveniences | double-conveniences |
| Floor | 3 |
| Building levels | 5 |
| Lift | yes |
| Interior height | not provided |
| Air conditioner | yes |
| Accessibility | yes |
| | |
| --- | --- |
| Bathroom and toilet | separately and together |
| Orientation | east |
| View | panoramic |
| Balcony size | 25.29 m2 |
| Garden connection | no |
| Attic | not attic |
| Parking | courtyard parking - buyable |
| Parking space price | not provided |
| | |
| --- | --- |
| Condition of the real estate | newly built |
| Year of construction | 2024 |
| Conveniences | double-conveniences |
| Floor | 3 |
| Building levels | 5 |
| Lift | yes |
| Interior height | not provided |
| Air conditioner | yes |
| Accessibility | yes |
| Bathroom and toilet | separately and together |
| Orientation | east |
| View | panoramic |
| Balcony size | 25.29 m2 |
| Garden connection | no |
| Attic | not attic |
| Parking | courtyard parking - buyable |
| Parking space price | not provided |
Sustainability
Energy-efficient
| | |
| --- | --- |
| Average gas consumption | not provided |
| Average electric consumption | not provided |
| Overhead | not provided |
| Common charges | not provided |
| | |
| --- | --- |
| Heating | heat-pump |
| Insulation | not provided |
| Energy performance certificate | AA+ |
| | |
| --- | --- |
| Average gas consumption | not provided |
| Average electric consumption | not provided |
| Overhead | not provided |
| Common charges | not provided |
| Heating | heat-pump |
| Insulation | not provided |
| Energy performance certificate | AA+ |
Lake Resort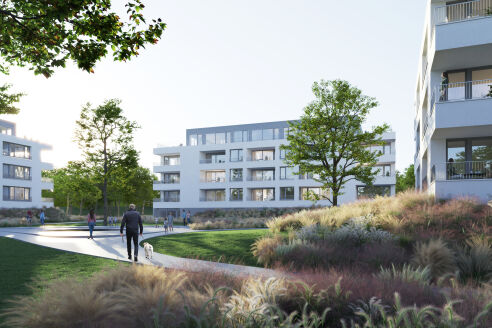 | | |
| --- | --- |
| Handover: | September 30, 2024 |
| Number of flats: | 120 db |
| Number of rooms: | 1-4 db |
| Price: | 49-370 millió Ft |
| Floorspace: | 29-150 m2 |
Map
Keszthely, Entz Géza sétány 11-13.
Average prices for similar listings in the area
This real estate
1,60 million HUF/m²
Zala megye
1,10 million HUF/m²
Keszthely
1,60 million HUF/m²
The average price was calculated based on the prices of 80-119 between m², like new, newly built apartments. In addition to the floorspace, the price per m² of the apartments also includes 50% of the balcony.
Contact the advertiser
The advertiser did not provide a phone number.